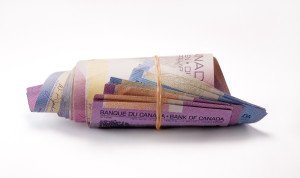 Let me ask you this…. where do you like to keep  your money? Personally I like to keep it in my pocket, my purse, my wallet, my bank account, my daughter's piggy bank… I could go on and on, I know one place I don't like leaving it, the grocery store.
Food and toiletries are a necessity and often times we are gouged on it being a "need" that week on our grocery list. We are bombarded with sale signs, buy 1 get 1 free, buy 2 get 1 free, 10% off, 20% off just to name a few and most of us see "SALE!" and go running, which is exactly what the big chain stores want you to do. Now you don't have to! Here's how you maximize your grocery savings.
During my coupon career, I amassed over $30,000 in products from diapers, laundry soap, food and much more. My out of pocket cost was minimal and allowed me the opportunity to build up a buffer between sale cycles so when a "sale" (as in.. not even close to a sale!) happened, I didn't feel the need to rush out.
I've taught hundreds of people how to save money with coupons but there's more important ways to save, and without the need to clip a coupon;
Look for REWARD APPS
– Checkout 51 rewards you for shopping each week, you may not get offers that apply to you each time but they do add up if you are going to buy those products anyways. Just hold onto your receipt, download the app and take a photo, instant savings!
– PC Plus Points loads your card or smartphone app with weekly points offers, accumulate 20,000 points and redeem for $20 off in store. I usually find a few offers I can take advantage of each week and they offer separate points offers in store so there is lots to choose from.
– SnapSaves – another great smartphone app that offers you cash back on items you may already buy, between this app and checkout51, you can really maximize your return!
Don't be fooled by "SALE" cycles
Do you find it frustrating when you see an item on sale one week, and the next week it's gone from $2.99, to $3.99 "on sale"? It's hard to keep track of what a good sale price actually is when it fluctuates weekly. I suggest taking a list of items you regularly buy and making a note of the sale prices, find out what the lowest sale price is for an item and then you can decide if it truly is a SALE or just a marketing ploy. In my house I know that my lowest price on toilet paper is $3.99, when I see it for that price I stock up knowing it may not go on sale that low for a few months.
Find a store that PRICE MATCHES
I really like sales, and I really like stocking up on sale items but I absolutely hate driving all over the city to 5 different stores to do it. I've found the best advice is to find a local store in your area that price matches, or offers a price guarantee. You bring a copy of a competitors flyer into their store and they will match the flyer price for you. I've found this alone has saved me time, gas and energy! You can use some great apps to find local flyers and some stores even accept the flyer on your phone – check out Reebee or Flyerify.
Don't be afraid to use a COUPON

I'm a reformed extreme couponer, so I know the stigma that comes with using a coupon pretty much anywhere. You can encounter staff that doesn't want to accept it, or fellow customers that see you as a nuisance but just remember, you are saving money for your family and in the long run, their opinion has no bearing on your rights. Using a coupon combined with a sale can make some items a stock up price regularly! If you are out at a store and see a coupon for an item you may use regularly, take a few to save for future sale prices but be diligent about the expiry date so you don't waste a great deal!
Lastly, Get your family & friends involved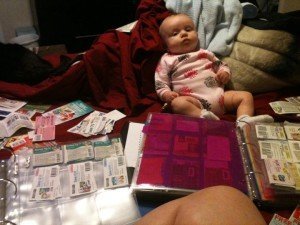 It is a lot easier to shop sales and use coupons if you have a buddy, a family member or a friend who's able to come with you and shares the same hobby of saving $$$! Ask that they keep an eye out for a certain coupon or sale that you need and share the savings, it's a lot more fun to help someone else benefit from sales! 


Would you like more info on coupon related savings? I'd love to hear your questions in the comments section or you can email me directly at note4tara@gmail.com with any questions you'd like featured.