St. Patrick's Day is almost here so what do all of us non-super creative moms out there do? We start hunting around on Pinterest for ways to keep the kids busy. Well this year we have done the work for you. Here's a roundup of 7 St. Patrick's Day activities and 7 St. Patrick's Day treats that you can make with your wee ones that won't put much of a dent (if any) to your pocket book.
St. Patrick's Day Activities:
1. Beaded shamrocks are a great way to help fine tune fine motor skills. These cute beaded pipe cleaners can then be used to decorate your home or your "holiday tree" (yes we decided to keep our mini tree up all year and decorate it for holidays and seasons). I find that our local dollar store seems to carry craft packs that represent the "seasonal" colours and it's a good way to build up a stockpile of kids craft supplies.
2. Put all of your unused white crayons to use with a colourful crayon resist shamrock painting. This is a neat technique that can be applied to pretty much any holiday or theme and your little one can create endless wall worthy paintings.
3. Nicole loves to paint and we have been working with colouring within the lines so when I came across the End of the Rainbow Paper Plate Twirler, I knew it was a craft that we would be doing for St. Patrick's Day. Not only does it encourage your little ones to paint within the lines but you can also practice scissor work (with supervision of course).  And how cute would this look hanging from the ceiling?
4. Leprechaun goo is fun way to add a little science into play. This science experiment helps improve cognitive development and let the kids get a bit messy all at the same time!
5. Your kids will have a blast cutting paper into pieces so they can create a Mosaic paper shamrock.  If your kids have trouble keeping their paper pieces inside the shamrock, try having them put the pieces on a full sheet of paper and then cut out a shamrock once the glue is dry.
6. Rainbow in a jar is a neat way to teach kids about density using common items found around the home. Not only that, it can be used to practice colour mixing as well.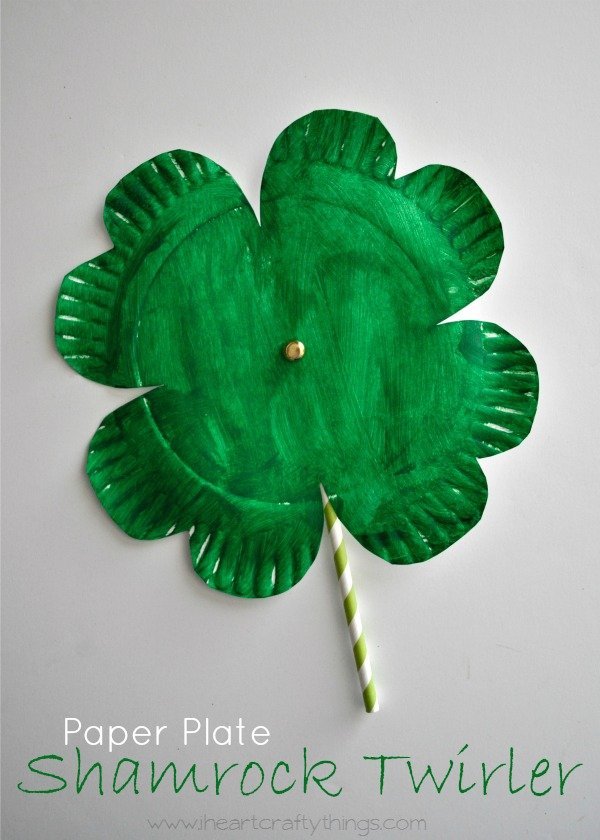 7. I'm not sure what the fascination is for kids and twirlers, but we cannot walk by one without Nicole trying to make one spin. Here's a Shamrock twirler that can be made with dollar store items.
St. Patrick's Day Treats:
There are many foods out there that you can turn green by adding food colouring (milk, pancakes, cookies, muffins to name a few). Here are a few colourful treats that will be sure to get smiles and empty plates out of your kids.
1. A pot of gold at the end of the rainbow is a great way to start your St. Patrick's Day. Ask the kids for help creating the rainbow and encourage playing, nibbling and chatting about textures and colours.
2. Green fruit skewers a great way to introduce some new fruits, and look great on any party table. These can be mixed up for any holiday and are one of our favourites.
3. What's better than ending your St. Patrick's Day than watching a movie and eating Green popcorn. Just make sure you brush really well after eating this sweet treat. I also made this with pink, and it's adorable!
4. St. Patrick's Day is a great time to splurge and make our Hot spinach and artichoke dip. This is one of my personal recipes and I'm not ashamed to say that you likely will not want to share this one, it's that good.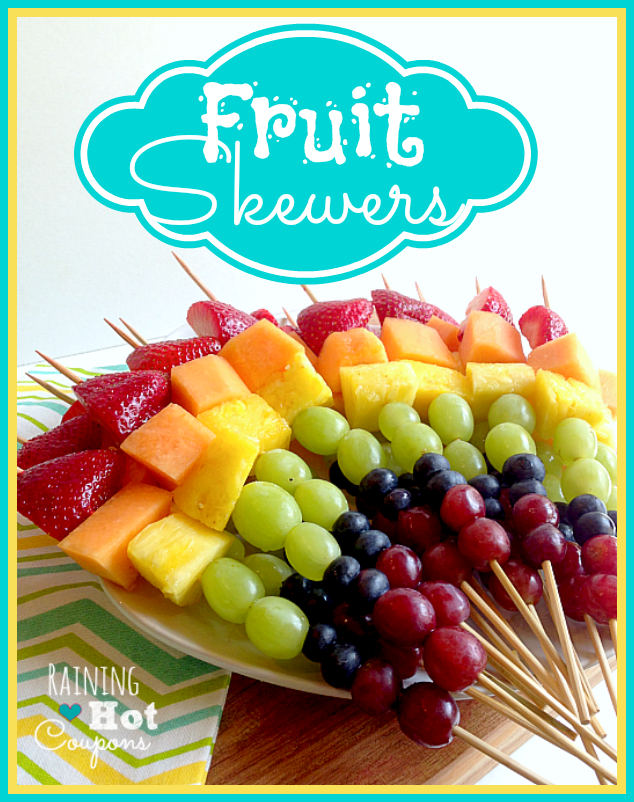 5. Rainbow fruit skewers are another fun way to get a variety of fruit into your kid's bellies, though similar to the green skewers you can definitely incorporate more fruits into the rainbow. Not only are skewers fun to make, but tasty too. You may find you may not have enough fruit to fill the skewers with your little ones helping.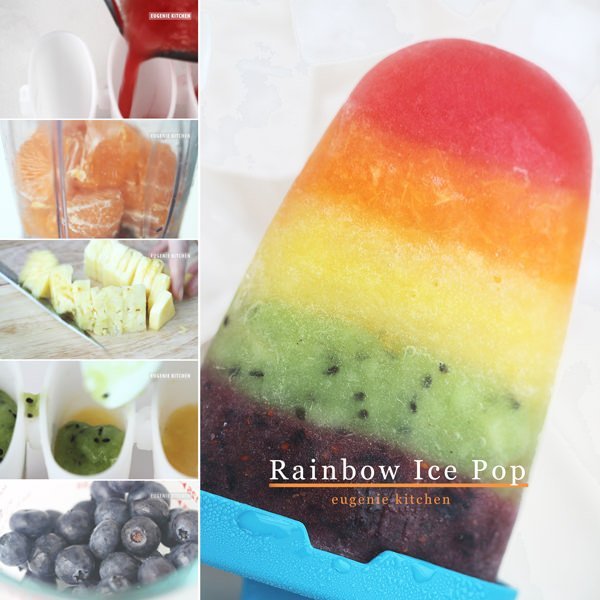 6. If you have a picky eater like I do, you will love these Rainbow Popsicles. Nicole will eat any fruit as long as it is freeze dried or frozen. These frozen pops are going to be a staple in our freezer from now on.
7. Looking for a treat to hand out at daycare or school, then Rainbow seeds are what you need. These cute printable tops can be added to kid size portions of your favourite rainbow treats.
Do you have a favorite St. Patrick's Day treat or activity?