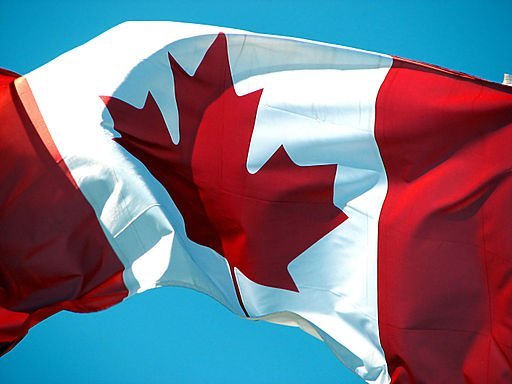 Can you believe that June is already over? I don't know about you but it feels like this summer is blowing by a little bit too quickly for my liking! Ah well, with it being July 1st, I figure we can kick off the next batch of awesome weather with some super fun family Canada Day activities! As always, you can usually find us at Burnaby Village for their celebration but if you are looking for something a bit closer to you, we've rounded up some fun activities that are great for the whole family. Where will you be headed?




Abbotsford
All-Star Sports Canada Day – a fun filled day perfect for the whole family – live bands, play zones and of course, food! Parade grandstand on South Fraser Way between Bourquin and Gladwin.
Where: Abbotsford Exhibition Park, Rotary Stadium
When: 11:00AM – 10:00PM
Canada Day at Maan Farms – Children's Attractions, Raspberry & Blueberry U-pick, Hay-wagon Rides, Free Cupcakes & Canada Day Tattoos! Also, delicious tastings at their estate winery.
Where: 790 Mckenzie Road
When: 9:00AM – 6:00PM
Mt Lehman Parade
Where: Mt Lehman Community Association at 6418 Mt Lehman Road
When: 9:30AM – 10:30AM, coffee & cake served
Aldergrove
Canada Day at the Aldergrove Legion – The Aldergrove branch of the Royal Canadian Legion is holding an old-fashioned "sports day" for all ages on Canada Day.
Where: 26607 Fraser Highway
When: 12:00pm-4:00pm, live music and dancing until 7:00pm
Raspberry Social at Otter Co-op – Entertainment includes dancing to the old time sounds of the band Gracie & The Guys. There will also be free rides on the Remax hot air balloon from 1:45 to 3 p.m.
Where: 3650 – 248 Street
When: 12:00PM-3:00PM
Burnaby
Celebration at Edmonds Plaza & Park – free family activities, face painting, music, arts and crafts, the ever popular bingo, cake, amazing multi-cultural entertainment and more
Where: Edmonds Community Centre at 7433 Edmonds Street
When: 11:00AM – 2:30PM
Canada Day Celebration at Burnaby Village Museum
Join in the heritage games for kids
Laugh with children's entertainers
An official parade
The delicious birthday cakes will be served
Where: Burnaby Village Museum at 6501 Deer Lake Avenue (parking is limited, carpool or park on sidestreets)
When: 11:00AM – 4:30PM (cupcakes at 2:30pm!)
Canada Day Celebrations at Swangard Stadium – Free concert and fireworks display. The event marks Canada's 149th birthday and highlights include: top-notch entertainment; activities and exhibitors for the whole family, and spectacular fireworks for the grand finale.
Where: 3883 Imperial Street (Kingsway @ Boundary Road, ample parking)
When: 5:00PM – 10:30PM
Chilliwack
Canada Day at Manning Park – Barbecue, kid's crafts, face painting, Canadian music, the Backcountry Horsemen of BC, and Free Canada Day cupcakes!
Where: Manning Park, Lightning Lake Day Use Area
When: 11:00AM – 3:30PM
Chilliwack's Canada Day – An all day event featuring breakfast, live music, activities, fun for the whole family and of course – fireworks!
Where: Downtown Chilliwack
When: 8:00AM-10:00PM
Coquitlam
Coquitlam Canada Day Celebrations – free community festival with live music and entertainment, food, beverages, family activities and fireworks.
Where: Town Center Park, Fireworks on LaFarge Lake
When: 12:00PM – 10:30PM
Delta/Ladner/Tsawwassen
Delta Museum – Join us outside the museum for a pancake breakfast, live musical entertainment, street performers, family activities and a Canada Day cake.
Where: 4858 Delta Street, Ladner
When: 9:00AM – 12:00PM
Kirkland House – Activities and attractions including antique tractors & vehicles, spinners & weavers, live music, delicious food, games, rides & more.
Where: 4140 Arthur Drive, Ladner
When: 12:00PM – 4:00PM
Diefenbaker Park – Come enjoy activities for the whole family. Official Ceremony and cake cutting at 1 pm.
Where:  5579 1 Avenue, Tsawwassen
When: 10:00AM – 1:00PM
Chalmers Park – Highlights for the evening include children's crafts and games, barbecue food vendors, an Official Ceremony at 6 pm, live music performances by Will Stroet & The Backyard Band and the March Hare Band, and fireworks to round out the evening.
Where:  11400 76A Avenue, North Delta
When: 5:30PM – 10:45PM
Langley
The Langley Canada Day JRBQ – The Langley Canada Day JRBQ is a free, family event. Old fashioned fun with a Country feel! Free admission
Where: 7888 200 Street, Langley
When: Starts at 11:00AM
Canada Day in the Village of Fort Langley – Check out the children's games & races, the on-stage music, singing & dancing and the FOOD on King Street.  The Cool Balloon Guy and Aldor Acres Petting Zoo will thrill children while the Thunderbird Fast Draw Demo will excite dad.
Where: 23433 Mavis Avenue
When: 11:00AM – 5:00PM
Maple Ridge
Maple Ridge Canada Day – Begin your day with a visit to the Haney Farmers Market and BIA Summer Market. Maple Ridge Museum and Archives Society will join in the celebrations. See the Youth Services skateboard demonstration in the park and floor hockey in the Greg Moore Youth Centre. The official flag- raising and awards will begin at 12:30 pm. Entertainment, singing, dancing, activities, food and fun will continue throughout the day.
Where: Maple Ridge Memorial Peace Park at 11995 Haney Place
When: 10:00AM – 3:00PM
Mission
Canada Day in Mission – Join this day long celebration in the park! Starting with a pancake breakfast and running through to the evening fireworks, it promises to be a fun-filled day for everyone.
Where:  Fraser River Heritage Park  at 7494 Mary Street
When: 8:00AM – 10:30PM
New Westminster
Canada Day at Queens Park – Silent auctions, children's activities, community displays and of course – cupcakes!
Where: Queen's Park Bandshell, parking on-site will be limited, try carpooling of public transit
When: 11:30AM – 3:30PM
Variety of bands performing from 12pm to 10pm at the stage outside Paddlewheeler Pub.
Vancouver Circus School performances on the boardwalk from 3pm to 7pm
Balloon Twisting by the amazing Banannie from 2 to 7pm
Instrument petting zoo by Music Box Academy from 2 to 7pm
Face painting by the talented Jennifer Healey from Seastar Faces from 4 to 8pm
Fireworks at 10pm and so much more.
Where: 810 Quayside Drive
When: 12:00PM-10:30PM
North Vancouver
North Vancouver Canada Day – The North Vancouver Canada Day Celebrations is a free event and includes fun things to see and do for all ages!
Where: Waterfront Park
When: 12:00PM – 4:00PM
Port Moody
Canada Day Celebration at Rocky Point Park
Stop by the City tents anytime between 11am and 5pm
Kids can hula hoop, jump rope, play mini soccer, toss bean bags, and more with our Recreation staff. Participants can spin our prize wheel, and get some great Pomo swag!
Let us know where your family's from on our huge world map, doodle away on our community colouring sheet, and get a "I Love Port Moody" sticker or tattoo
Pick the brains of our Horticulture and Environment folks, including tips on dealing with Chafer Beetle and how to conserve water this summer
Still having trouble sorting your waste? Get help from the experts from our Operations Division
Take part in two Community Art Projects – we're looking for your creativity from 11am to 5pm
Leave your message in a bottle as part of our large scale Community Chandelier
Colour in a panel for "Timber Tails", our community art tree
Where: Rocky Point Park – arrive early! Parking is always a challenge at this park.
When: 10:00AM – 2:00PM
Canada Day Fun at Port Moody Station Museum – Take a tour through the trench exhibit, the Telegraph Society will be on hand teaching guests how to use the telegraph, and there will also be a colouring station, bubble area and games!
Where: 2734 Murray Street
When:  10:00AM – 2:00PM
Richmond
71st Annual Steveston Salmon Festival – After the official opening, the stage bursts with great entertainment all afternoon. Festival highlights include attractions such as the Japanese Cultural Show, Car Show, Craft Fair, Trade Show, Horticultural Show, an awesome Children's Festival, Youth Festival, Martial Arts Demonstrations, Food Fair plus an Art Show. Free admission with purchases available on-site
Where: Steveston Village
When: 6:30AM – 5:00PM
Surrey 
City of Surrey Canada Day – Over 100,000 people celebrate Canada's birthday in Surrey at this free, family festival complete with live entertainment, the Shooting Stars Midway, and. great food. From Strawberry Tea for seniors to Science World for the young at heart, there's activities for all ages.  – See more at: http://www.surrey.ca/culture-recreation/9144.aspx#sthash.HcfdIaA9.dpuf
Where: Bill Reid Amphitheatre  at 176 Street & 64th Avenue
When: 10:00AM – 10:30PM
Vancouver
Canada Day at Canada Place – This award winning event, presented by the Port of Vancouver, is the largest Canada Day celebration outside our nation'scapital, Ottawa. Canada Day at Canada Place has been Vancouver's premier event for 29 years, bringing communities together to share our special bond of living in one of the greatest country's in the world and celebrating our freedom, values and diversity.
Where: Canada Place, Jack Poole Plaza and surrounding streets.
When: 10:00AM – 6:00PM – Parade starts at 7:00pm
Fireworks: Vancouver's only two barge simultaneous pyrotechnic extravaganza. Watch as the sky lights up in celebration of our nation's birthday!
Where: The two fireworks barges are located in Coal Harbour and Dundarave in West Vancouver
Best viewpoints:
Fireworks Viewing Zone at Canada Place
Harbour Green Park
Coal Harbour
Stanley Park (9 o'clock gun)
Crab Park
Fireworks Viewing Zone Details:
When: Doors open at 8:30 p.m, Canada Day Fireworks at 10:30 p.m.
Tickets: Tickets for the Fireworks Viewing Zone are available for purchase online prior to the event, as will be available onsite during Canada Day at Canada Place.
Adult tickets are $15.00
Children 5 & under are FREE
Canada Day at Flyover Canada – What better way to celebrate our nation's birthday than to see Canada like never before as you soar from coast to coast on this virtual flight ride. Canada Day is a particularly special day at FlyOver Canada with the annual Canada Day at Canada Place event adding an extra dose of patriotism for our guests and staff. Our flight crew will be making this an extra special day for visitors with Canadiana photo props, visits from Canadian characters throughout the day and fun and games for a chance to win prizes.
Where: 201 – 999 Canada Place
When: 9:ooAM-10:00pm
Prices: $16.02 – $22.64, Due to high demand on Canada Day, only FastLane (timed admission) tickets will be accepted to ensure wait times for guests are kept to a minimum. These tickets sell out early so we recommend guests purchase tickets in advance here.
Canada Day at the Maritime Museum – Celebrate Canada Day here at the Museum with FREE ADMISSION and fun, family- friendly, crafts + activities!
Where: 1905 Ogden Avenue
When: 10:00am-5:00pm
White Rock
Canada Day by the Bay – The City of White Rock is proud to present Canada Day by the Bay – a fun, family-friendly celebration spanning the beautiful White Rock waterfront from West beach to East beach
Where: West/East White Rock Beach
When: 10:00AM – 10:00PM
Looking for some more Fireworks locations in Metro Vancouver? Head over to Miss604.com for a full list of viewing points!