It seems innocent enough. Glowing parents welcome a beautiful new bundle at the hospital, they go home and cuddle and coo for a few weeks of solitude and then suddenly the questions pour in.. so I plead with you, the next time you want to ask? Please don't.
The one question you need to stop asking me ….
"When are you having another?"
Stab. Cringe. Eyes down.
"Don't you want her to have a sibling to play with?"
Guilt. Pain. Reminders.
"She'll be lonely you know!"
Yes, I know. I know she will be lonely. I know that she won't have the fun brother/sister or sister/sister bond with someone. I know she'll only have mom and dad and extended family growing up. I know she won't have a sibling to talk through problems with. I know.
Now, let's chat a bit about what you don't know.
That parent you are quizzing? May not be able to have more children. That mom and dad may have struggled tirelessly with infertility. This may be their one and only rainbow baby. And you are inflicting your societal norms on them and making them feel guilty. This is not okay. 1 in 4 families have grieved through an infant loss – the pain is very real, very raw, and challenges us each and every day.
Everyday people at my office ask me how my daughter is doing, they genuinely care and have watched her grow up from belly to babe, to the little ball of energy she is now. I know they mean well, but I also know inevitably the question is coming. My heart tightens and I look down. I want to tell you the truth, but who wants to hear it?
I'd love to have more children. I'd love to fill my house with laughter and sibling spats. It just isn't in the cards for me.
I tried for 8 years to get pregnant, I knew I wanted nothing more than to be a mom. It put stress on my relationships, my health and my mental sanity. I suffered 4 miscarriages and was told that I would never be able to carry a pregnancy to term without medical intervention – if I was lucky. This meant a barrage of tests, pills, doctor visits…  it meant living in constant fear.
When I became pregnant with bug that fear intensified. Every time I went to the washroom I would look down to make sure there was no blood. I would constantly wonder if that pain I was feeling was normal. I would panic and message friends at all hours of the night – should I be worried?
The fact is, my pregnancy wasn't fun. It wasn't full of joy or planning. It was full of a barrage of doctors appointments to make sure this precious little bug made it to term. I went through acupuncture, medication, cut out every possible "risk" in the book – all to make sure this one made it. We were lucky. Bug was born, healthy, happy and brings an immense amount of joy into our lives.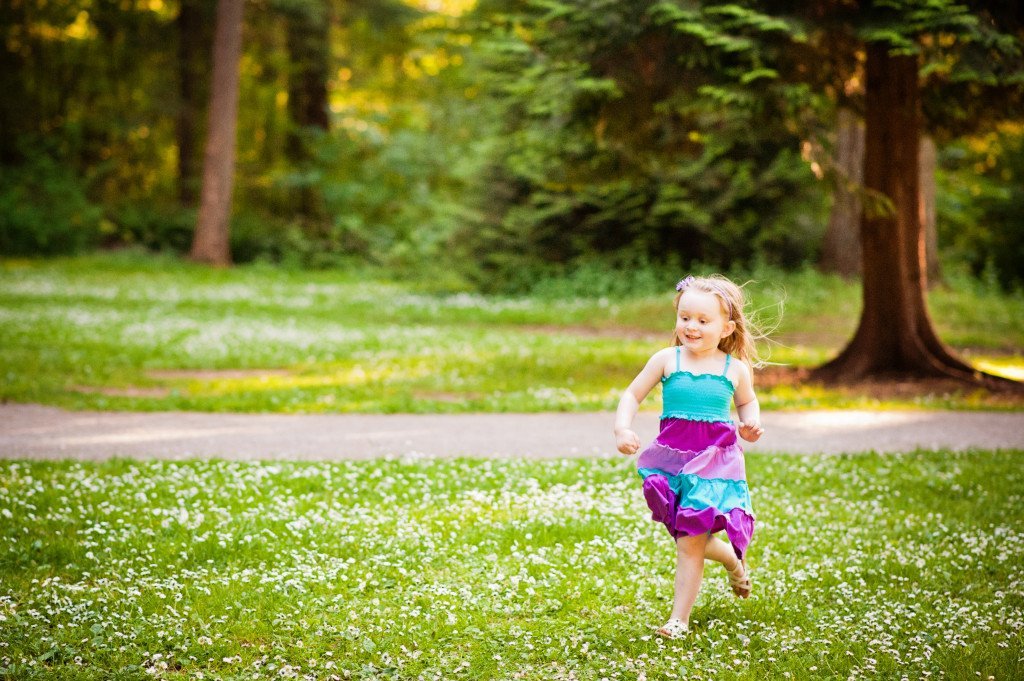 So, I made the very painful decision to not continue trying after bug was born. It took some soul searching, I knew my next pregnancy would still be high risk, I would still live in fear, and I could very well suffer another loss. It didn't seem fair to my family, or myself to go through this again. So I choose not to.
So the next time you want to ask me when the next one is coming – don't. Please. Don't. I am grateful for the blessing I have, she is perfect, she is my miracle, my rainbow and she is ENOUGH. My life is not lacking without another child, and neither is hers. She is loved, she is appreciated and we are eternally grateful she is here and healthy. Please don't overshadow that for us.
The next time you want to ask another parent when the next one is coming… Don't. We know you mean well, we know it is meant to be an innocent question, but it still hurts – a lot.
Whether they have 1 kid, 12 kids or no kids. It isn't the right time to ask.