'Tis the time of year again, to dust off the princess garb and favourite caped crusader outfit, don thy plastic tiaras and get ready to mingle with some of your favourite princesses and superheroes in support of the Children's Wish Foundation!
With every Tea Party, a very special prince or princess is chosen to have one special wish granted. This alone is one of my favourite parts of this event. By purchasing a ticket to attend and enjoy the event you are helping grant a very special, very precious wish for a very deserving child. By sponsoring the event, offering entertainment or services, or contributing to the silent auction, supporters play an important role in creating the magic of a wish for children living with high-risk life-threatening illnesses and their families.
This year's recipient is 4 year old Farrah. At just 9 months old, Farrah was diagnosed with Infant Leukemia. Despite the ongoing challenges associated with a childhood illness, Farrah continued to be her loving and funny self. This experience has brought her family closer and given them a new appreciation for spending time together. Now, Farrah is doing well and has been in remission for almost 2 years.
Like most young girls, she dreams of being a princess and her wish is to visit Disney World and get the chance to meet her favourite Princess Anna and Queen Elsa.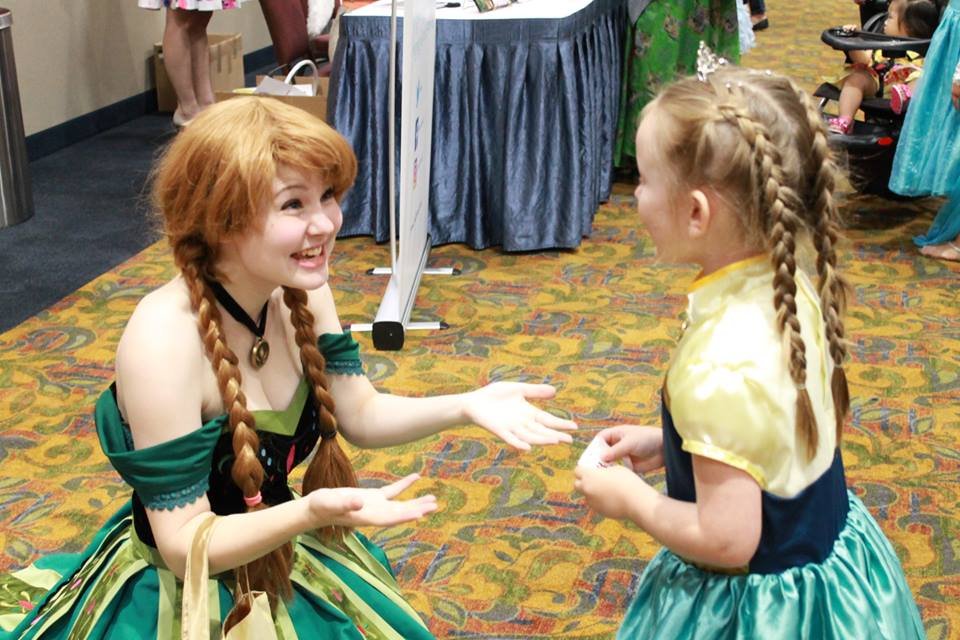 We had the immense pleasure of being invited to this event last year and the joy it brought Alivia was indescribable. She talked about getting to wear her special Anna dress for a full week before the event and put special care into choosing her tiara for the event. When she saw Princess Anna waiting outside to greet everyone, her face lit up into the hugest smile and well, I think the photos tell the rest!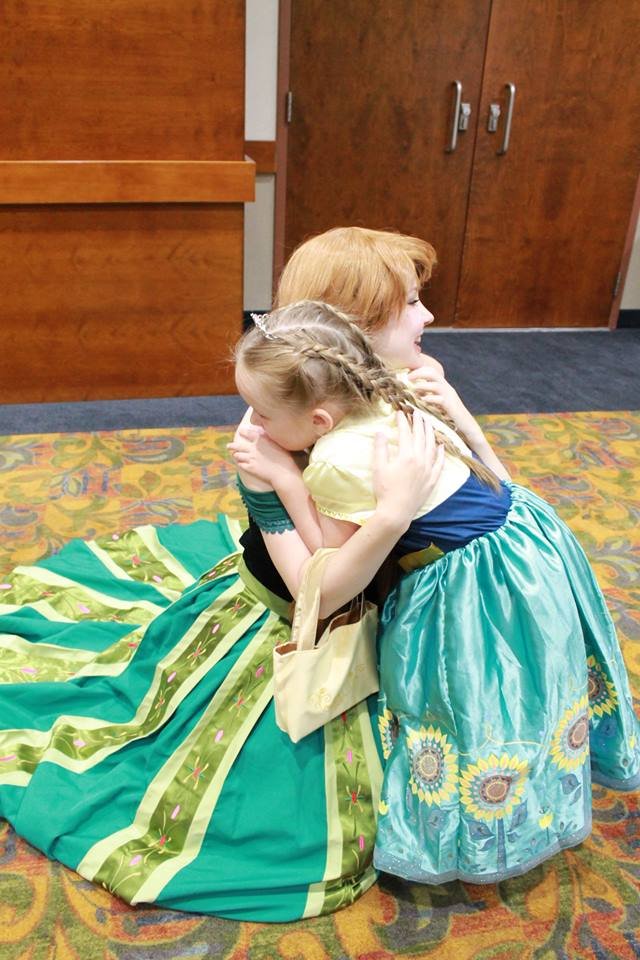 Included with your ticket is a scrumptious high tea serving with plenty of little snacks and treats and just the right amount of magic. Last year's event boasted different princess and pirate-themed stations children could visit from learning how to sword fight to a manicure pampering – plus tons of live entertainment to keep kids grooving and dancing!
For the adults, make sure to make your way over to the silent auction tables to check out some amazing offers from local companies – last year we scooped up a basket of wine and BC Lions tickets for the whole family. All proceeds from the silent auction directly benefit the event, and there's plenty to bid on!

The Princess & Superhero Tea Party is one of Children's Wish's favorite fundraising events. Not only does it help to raise the funds needed to grant Farrah's Wish, it's also an opportunity for children (and adults!) to welcome a little magic into their lives and let their creativity run wild! When you're wearing your princess tiara or superhero cape, anything is possible!
Join us for a magical afternoon of everything princess and superhero to celebrate the joy of wish granting. Make sure to bring a camera, there will be plenty of photo ops with favourite friends, big giant smiles and dance parties to be had!
Event Details:
When: July 9th from 11:30am – 2:00pm
Where: Cascades Casino Resort, Langley
Pricing: $25 per person, children under the age of three are free!
Tickets: www.childrenswish.ca/langleyprincessparty or call 778-589-8558
Connect with Children's Wish Foundation
Website | Twitter | Facebook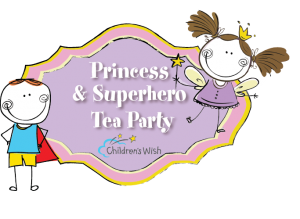 The Children's Wish Foundation has generously given us 2 tickets to share with one lucky reader! Want to win? Enter below!
HOW TO WIN;
Leave us a comment with your child's favourite Princess or Superhero in the comments, then head over to our Facebook Page to claim your entries! Contest closes July 4th at 12:00pm PST.
Want another chance to win? Head over to ValleyMom.ca who also has a giveaway – ends July 1st!