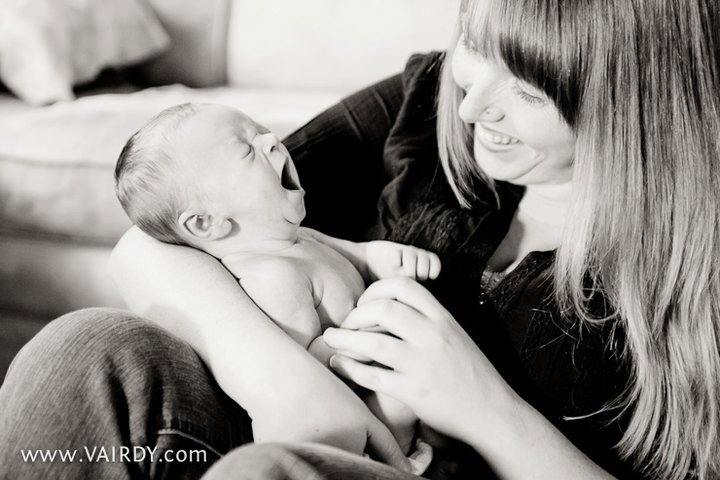 I still remember the moment like it was just yesterday. Sitting completely upright during my delivery to ask with a gasped breathe "is she out!?" I wanted nothing more then to hug this miracle that had been growing inside me for 9 (long, VERY long) months. Alivia is a rainbow baby, a baby that I never thought I would be able to tangibly hold. Being a first time mom is hard, being a first time mom after being told you would never be a mom is a whirlwind!
From the very moment she was born, her dad and I had plans. We planned for her education, for buying a house, for which preschool would be best for her, would she go into french immersion, or would she flourish more at an arts school? This tiny angel was leaving our minds aflutter with planning for her future.
In a very somber moment, after having lost both of my  grandparents fairly close to one another that it donned on both hubby and I that we had planned out every aspect of her future… but what  if we weren't around to help execute those plans? Who would take care of her? Would they be able to afford the costs of raising a child? Would they be able to financially offer her all the opportunities we would have? Would Alivia, later in life, be shouldered with our debt and unpreparedness? In that moment I knew all of our "planning" wouldn't do much good if something were to happen to us.
We knew we had to act, and quickly. Thankfully Manulife had me covered with CoverMe! The fact is, I'm busy. Most days I am lucky if I can remember to take the laundry out of the washer and make sure it gets into the dryer, I really don't have the time to sit down and compare, research and try to decipher insurance lingo. I wanted a company that had my best interest at heart – and understood that parenting, and life keeps me very busy!
With CoverMe, it's an easy as filling out a small survey that literally takes the same amount of time as ordering a latte at a coffee shop, and it's mobile friendly so you can apply in line, at the coffee shop, if that is the only spare time you have during the day. If you're between 18-55 and looking for under $250,000 in coverage, there's no need for a medical exam, just fill out the questionnaire online and you're set! With premiums that are guaranteed for 10 years, you'll have peace of mind knowing that you – and your family – are covered.
Interested in learning more, and how to be prepared for life's "what it's?"  Join us for the Manulife #BeCovered Twitter Chat! Just follow the hashtag #BeCovered and hop onto twitter November 25 at 9PM EST (that's 6PM PST). This is the perfect opportunity to ask those burning insurance questions, how to make sure you are best prepared for your family and to chat with parents in the same boat -I can guarantee, there's lots to learn! I'll be there, even with our current life insurance, there is always room to learn more!
What was YOUR life changing moment? When you realized you were no longer just responsible for you? 
This post is sponsored by 360ACCESS on behalf of Manulife. The opinions are my own.