Disney's Frozen, the Academy Award winning film that entranced audiences worldwide, is now being told in a new, and fitting, way – on ice! Queen Elsa, Princess Anna and all their friends are skating in to Vancouver this November, set to delight and captivate audiences with this heartwarming tale of true love conquering even the coldest of hearts in Disney on Ice Frozen.
Step in off the street and be magically whisked away with dazzling special effects to Arendelle, a green turned winter-y world, and join the royal sisters, the lovable laughable snowman Olaf, Kristoff and his loyal, if not a wee bit smelly reindeer, Sven and the mystical trolls on their epic journey to thaw not only a frozen heart, but their homeland as well. Sing along with your favourite songs like 'Let it Go" and 'Do You Want to Build a Snowman" while you take in the breathtaking set and astonishing skating.
Disney on Ice Frozen is hosted by none other than Mickey and Minnie and features several more special guests. Keep your eyes open for beloved characters from family favourites like Disney/Pixar's Toy Story and Finding Nemo, and Disney's The Lion King as well as some of your favourite Disney Princesses. The show promises to be an unforgettable celebration of love and friendship that will help create family memories that will last a lifetime. And, as an added bonus, arrive early for and get warmed up by learning the snowman dance during the Stonyfield YoKids and Disney Magic of Healthy Living Dance-Along Pre-Show!
Debuting in Vancouver for ten (10!) performances from November 25-29 there are many shows to choose from, but tickets are selling fast, so don't delay in getting yours.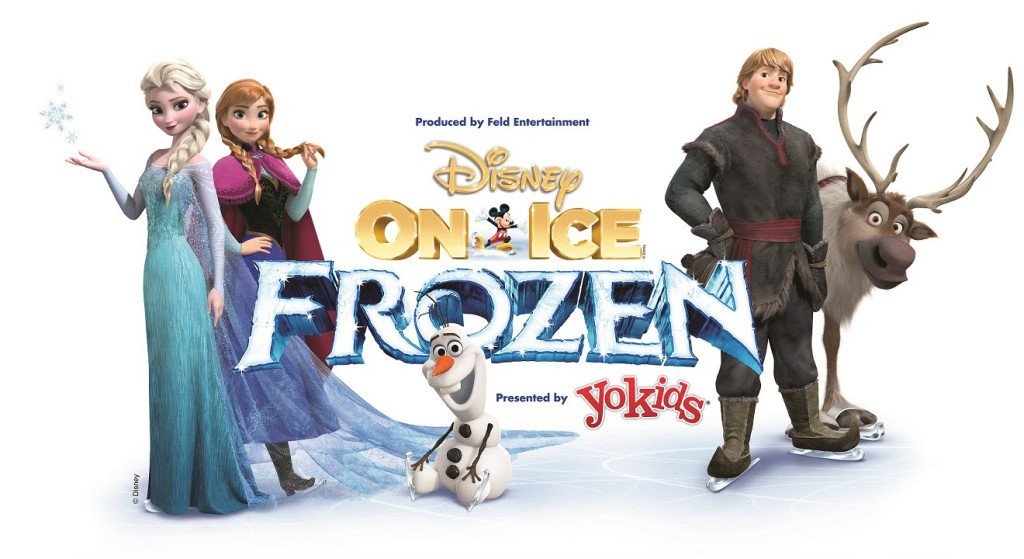 Event Details:
WHERE:
Pacific Coliseum at the PNE – 100 North Renfrew Street, Vancouver BC, V5K 3N7
WHEN:
Wednesday, November 25 – 7:00 PM
Thursday, November 26 – 7:00 PM
Friday, November 27 – 3:30 PM & 7:00 PM
Saturday, November 28 – 11:30 AM, 3:30 PM & 7:00 PM
Sunday, November 29 – 11:30 AM, 3:30 PM & 7:00 PM
TICKETS:
Ticket price levels range from $25-$95 (rinkside)**
Tickets are now available for purchase online at www.ticketleader.ca, charge by phone at (604) 252-3700, or in person at the PNE Box Office
**Pricing levels may vary between weekday and weekend performances
Let it goooo…. let it goooo…
Are your littles excited for the show? Ours sure are!