Get ready to embark on an incredible adventure with the latest must-have accessory for the TekyGo! portal. Allow us to introduce you to the amazing world of TekyGo! Squeezies! Bursting with excitement and endless fun, these adorable plush toys are designed to revolutionise the way young kids play games and develop essential skills. Whether your little one is a toddler or up to age 6, the TekyGo! Squeezies are here to ignite their imagination and unleash their potential!
To dive into the magical world of the TekyGo! Squeezies, you'll need to have a TekyGo! Portal by your side. Within this innovative portal, your child will discover a collection of five brand-new games that they can control and navigate using their cute Squeezies. But before the adventure begins, don't forget to charge and install the games, ensuring your kids can dive right into the excitement of playtime.
Kids can toss, squeeze, throw, shake, and turn the Squeezies while learning, playing, and interacting with the different games. Your kiddo may need some guidance to start as there is a bit of a learning curve for younger kids. They may need help to understand how to play some games and how the Squeezie works to control things, but once they've got it they're off! TekyGo! The possibilities are endless and with so many games and worlds to explore your kids will be thrilled.
Let your child's imagination run wild as they explore the depths of the ocean in the mesmerising TekyGo! Underwater Quest. Watch their eyes light up with wonder as they encounter fascinating sea creatures and learn about their unique characteristics. Or, get their adrenaline pumping with the heart-pounding Spin Racer, where they'll race against the clock, skillfully dodging obstacles to claim victory. These games have already become instant favourites among the little ones.
What else makes the TekyGo app so incredible?
TekyGo! Squeezies offers an unparalleled blend of fun and educational value. Designed with toddlers to six-year-olds in mind, this app provides a captivating platform for kids to engage in interactive gameplay while simultaneously developing crucial skills. Through the various games available on the portal, children can enhance their cognitive abilities, hand-eye coordination, problem-solving skills, and much more. By combining learning and play in such an innovative way, TekyGo! Squeezies makes screen time meaningful and beneficial for young minds.
Incorporating the Squeezies themselves was an ingenious addition to the app. These plush toys serve as controllers for the games, enabling a unique and immersive gaming experience. Kids can squeeze, toss, shake, and manipulate their Squeezies to interact with the on-screen activities, fostering a sense of physical engagement and sensory exploration. This novel approach not only enhances the gameplay but also encourages children to actively participate and stay engaged for hours of entertainment.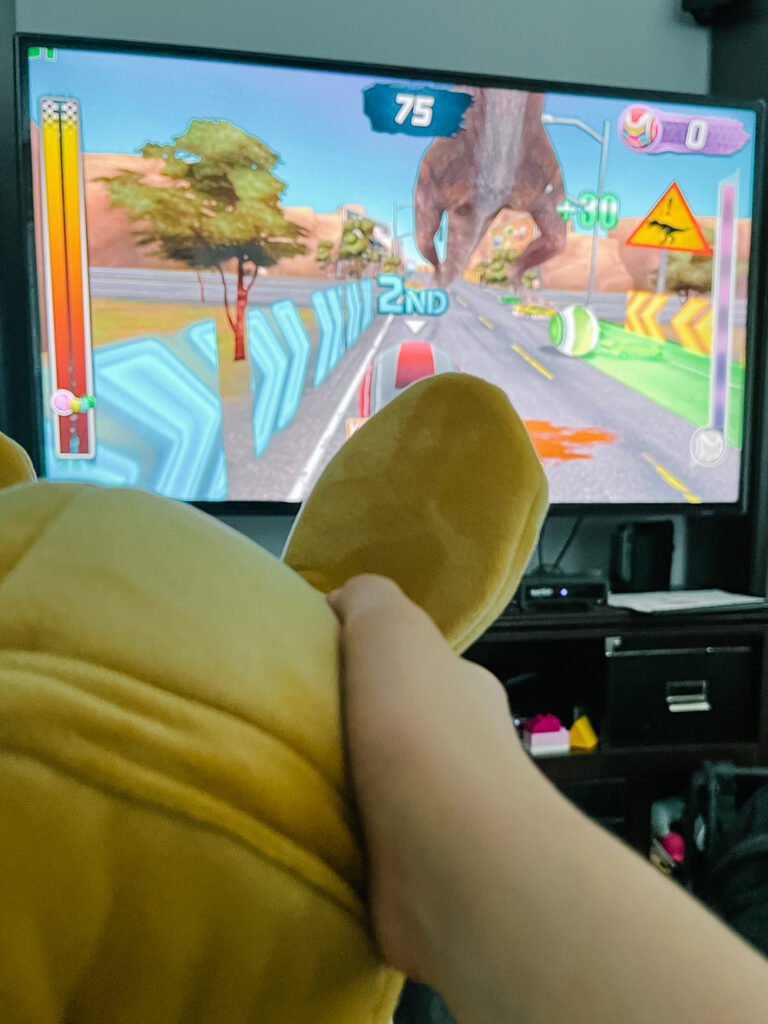 Safety is so Important
What truly sets TekyGo! Squeezies apart is its commitment to creating a safe and wholesome environment for kids. The developers have carefully curated a collection of games that are age-appropriate, engaging, and free from any harmful or inappropriate content. Parents can rest assured knowing that their children are enjoying a secure and enriching digital experience, with every game carefully designed to promote learning, creativity, and positive engagement.
TekyGo! Squeezies aren't just toys; they're the key to unlocking a world of fun and learning for your precious child. So why wait? Take the plunge into this extraordinary adventure and give your child the gift of endless joy, skill development, and unforgettable memories. Grab your TekyGo! Portal, charge up those Squeezies, and get ready for an experience like no other! The future of playtime has arrived, and it's called TekyGo! Squeezies!
Keep an eye out on TekyGo! on Instagram @tekygoofficial to stay up to date on what they are creating and don't forget they have a Virtual Summer Camp that includes free virtual activities for little ones running May 15th to September 4th, 2023.